FROM VICAR GENERAL'S DESK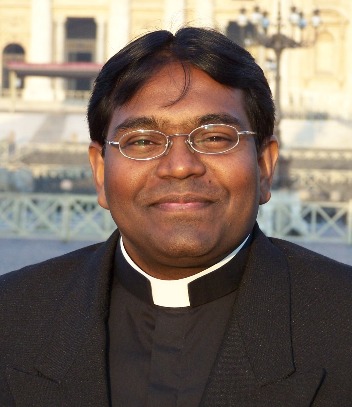 Dear Fathers,
The monthly recollection for September will take place on the first of September, 2016 at Jubilee Pastoral Centre, Shanthinagar. We continue with the reflection on Amoris Laetitia by Rev. Dr L. Jeevaraj, professor of Moral Theology at St Paul's Seminary, Trichy. We begin with Eucharistic Adoration at 10.00 A.M. and continue with two sessions of input. In the afternoon we shall have the interactive session from 02.30 until 03.30. From 03.30 until 04.00 Dr Lionel from Agarwal Eye Hospital will brief us on caring our eyes.

I would like to remind you of the dates of the annual spiritual retreat which is a serious obligation for the Clergy (Cf. Canon 276/4).
Dates : October 02 (Sunday Evening) – 07 (Friday Noon). Venue : PILLAR, Nagamalai Pudukottai, Madurai.
May I kindly request you to participate in this spiritual renewal without fail. A vehicle will depart from the Cathedral Campus, Palayamkottai, to the retreat venue at 03.00 P.M. on Sunday October 02, 2016.Those who would like to make use of it kindly inform me before October 01, 2016. If you, for valid reason, are not able to participate in this annual spiritual retreat, you should get the permission from our Bishop in person. Kindly bring your breviary, cassock and Bible.
Diocesan Celebration on the Occasion of the
Canonisation of Bl. Mother Theresa
Dear Sisters, Brothers and Fathers,
To honour Bl. Mother Theresa on the occasion of her canonisation various activities were suggested and being carried out in collaboration with the Diocesan C.R.I. The culmination of this celebration will be held in St Antony's Shrine Campus, Market, Palayamkottai, on the 05th Sept. 2016 at 06.00 P.M. It will be characterised by talks, cultural events and awarding the prizes for various competitions. Your collaboration and active participation along with the laity will be very much appreciated.
Rev. Msgr T. Xavier Terrence
Vicar General